I decided to take the plunge and set up a blog on my site. (Thank you to my patient web designer Marge, who figured out how to get this up on the server!) Eventually I'm going to move all the news from the past over to it, but for now I'm just happy to figure out what the hell it is I'm doing with this new software and how to post current information.
As my learning curve is going to be a bit steep for a little while, this should keep me busy and hopefully build some new neuropathways.
Speaking of building new neuropathways…I did up a slideshow of Deception over the past few days. More on this later, but for now, here's a teaser of what you can find if you check out the new Deception page on my website.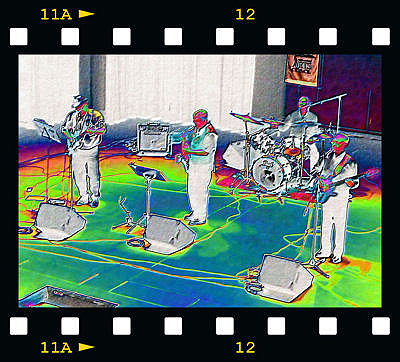 Photo by M. Margison. Photo edits and effects by H. Kahlke. © 2008
…this is just
my blog.
My "real" website is
www.bassic-sax.info.
If you're looking for
sax info,
you should
check it out too.
There's lots there!
© 2008, Helen. All rights reserved.