I found an interesting horn for sale in an eBay store yesterday. The sax is a La Monte Superior alto.
The seller describes the horn as follows:
ALTO LA MONTE Superior ALTO SAX
sERIAL NUMBER F 4536 DATES TO 1960'S (I BELIEVE)
IT IS IN VERY NICE CONDITION WITH GOOD PADS AND FINISH IS AS SHOWN.
THERE ARE SCRATCHES AS SHONW AND A FEW SMALL DINGS ON BOTTOM AND BELL
THIS IS A STENCIL HORN FROM THE ORSI COMPANY IN ITALY
THIS ITALIAN MADE HORN PLAYS WELL AND COMES WITH THE CASE AND NO MOUTHPIECE
Despite the horn having a few dings, scratches, and an obviously bent key guard, it looks to be in decent shape.
This La Monte Superior appears to be an Orsi stencil of their professional model 116 AB  saxophone.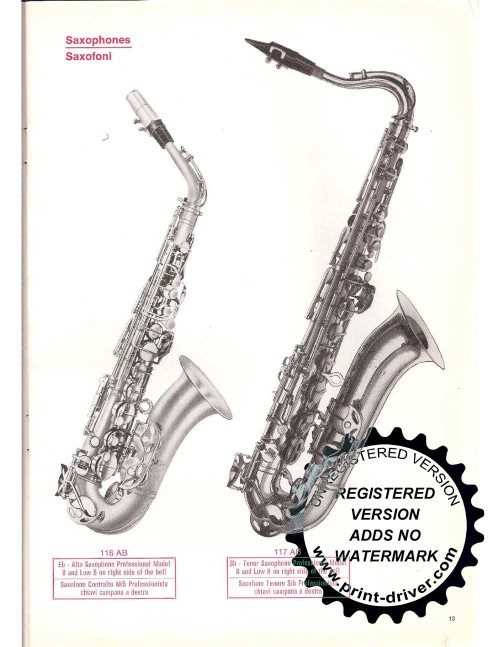 I've never played any of the Orsi professional model saxophones, so can't speak to their quality vis-à-vis the French or German horns of the same time frame. If you can, I'd be curious to hear your thoughts on the pro model Orsi saxes.
Because this sax is in an eBay store, there is no auction closing date. The Buy It Now price for this La Monte Superior is $175.00.
…this is just
my blog.
My "real" website is
www.bassic-sax.info.
If you're looking for
sax info,
you should
check it out too.
There's lots there!
© 2009, Helen. All rights reserved.