This morning I was doing my usual, semi-regular troll through YouTube's treasures, and happened to come across a UK sax player by the name of Anna Brooks. Brooks is a graduate of the Birmingham Conservatoire, where she earned a first-class honours degree in music.
According to the bio on Brooks' website:
Anna was a Jerwood 'Rising Star' at the Cheltenham International Jazz Festival in 2002 and was commissioned to write new music for her performance at the event. Since then she has played at numerous jazz festivals including Montreux and Brecon and has recorded a debut album 'My Time' with her jazz quintet. This album was highly praised both for the quality of the musicianship and for Anna's innovative compositions.
In addition her work in the jazz genre, she has also played Pop, Rock, Motown, Soul, and Indian music. She is an accomplished writer, and has received several commissions for television and film music.
Her bio goes on to say:
She has been musical director / arranger for legendary pop group 'The Drifters' and has played with a wide variety of bands, ranging from John Mayer's 'Indo Jazz Fusions', to Roy G Hemmings's 'Dictionary Of Soul', and from glam rocker Roy Wood's 'Big Band' to the City of Birmingham Symphony Orchestra.
With this much and diverse a musical background, it is not surprising that she has a great skill set. Here she is demonstrating some of her R&B tenor skills, while backing Roy G Hemmings on How Sweet It Is.
If you'd like to hear more of Anna Brooks' playing, you can check out some samples of her sophomore album, Going My Way, on her website.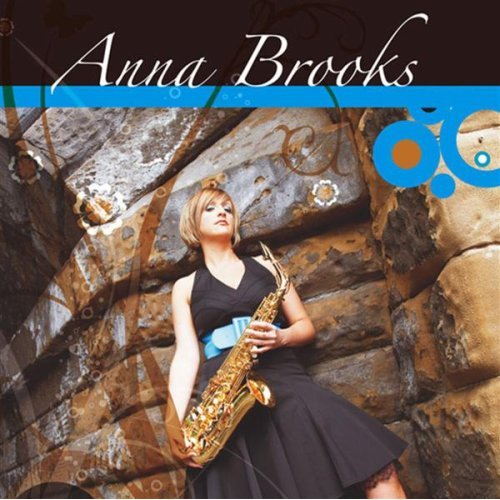 Source: Amazon.com
Sample tracks off her first album—which was recorded under the name, the Anna Brooks Quintet—can be heard on her MySpace page.
Listening to the sample tracks that Brooks provides on her sites, gives you a bit of a sampling of the breadth and depth of her writing and playing styles.
So if you're looking for another great sax player to download into your regular rotation of music, Anna Brooks might just fit the bill. She has a style which, while influenced by Motown and contemporary players, is still uniquely her own.
…this is just
my blog.
My "real" website is
www.bassic-sax.info.
If you're looking for
sax info,
you should
check it out too.
There's lots there!
© 2012, Helen. All rights reserved.