Why playing alto sax is a challenge for me
Last night I did something that I haven't done in close to a year: I played alto sax at a rehearsal for a band. As a rule I am not a small horn player—despite what my five altos and two sopranos might say about me. (And I'm only counting those in gigging condition here.) My voice really is a baritone, although I am equally comfortable on tenor and bass.
Give me a small sax however, and I struggle to get a decent tone; I can't figure out where my fingers go; my notes don't stop and start at the right time; and I am seemingly always amazed at the amount of resistance that I encounter when blowing on them. The take away from last night's experience is that playing alto sax is not as simple as pretending that I'm playing a shrunken bari…
Approach each voice of saxophone as if it were its own instrument, not just different sizes of the same horn
This is of course really not news to me. I have only known this for what… 20 years or so…. and I've written numerous articles about it in this very weblog (1, 2). However, sometimes knowledge and reality sometimes come into conflict, which is what happened to me last night.
I mentioned that I had surgery during the summer. I'm having some issues with healing, so dragging a baritone around would not be conducive to my getting better. That's why I took an alto along to last night's rehearsal with which to play my bari part with. Let me tell you, nothing sounds odder than having an alto saxophone play the bari rhythm lines with the low brass. It just sounds wrong. Since we had no tuba last night, it was even stranger when I alone was playing on 1 & 3 to the 'bones and euphonium on 2 & 4.
The fact that I haven't practiced alto in months didn't help my cause last night either. I have no alto chops ATM, so my tone is shit compared to that of my tenor, which I play weekly in another band.
When I play smaller horns I always find it more difficult to get my fingerings correct. Where exactly is my low Bb key? How about the B and C#? Why are all my fingers so bunched up together?
One of the easiest ways you can tell a sax doubler is by the way he/she starts and stops their notes. Primarily this is true of the larger horns, because the lower the horn and thus bigger the horn, the longer the body tube has to be.
In order to produce a sound you have to move the column of air through the tube. The longer the body tube, and the lower the note, the longer it takes to produce the sound.
BTW, we're not talking about a great deal of time here, we're talking about fractions of seconds, but nonetheless that split second means the difference between whether you start your note on time or if you come in just a "hair" late.
When I play bari, I need to start my notes just a hair earlier than I do when I play tenor. When I play bass, I have to start them even earlier than when I play bari. BTW, I am not aware that I am doing this. I do this totally subconsciously.
However, for some reason my brain is hardwired for large horns, and last night I found myself either early (makes sense) or sometimes late (makes no sense) in my note starts and stops. This was a function of not having practiced alto in months, and therefore not being familiar enough with the horn to not sound a hack. 

   Interestingly enough, I can pick up a tenor or bari after having not practiced for months, and still get my timing right… Yup, playing alto sax is very different indeed… At least it is for me.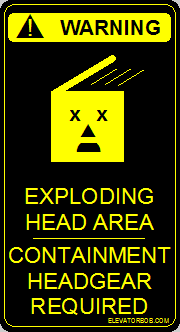 The last really big difference that I notice between the small horns and my beloved large horns is the amount of resistance that small horns have. Since I developed a neuro problem nearly 9 years ago I have become acutely aware of this, and my neurologist has me on medication to help treat the pain that playing against resistance causes. Over the years I have found that certain techniques like playing with a really open throat only help to a point. In the end, playing these little guys just makes my head feel like it's going to explode off my shoulders.
Why? Why? Why?
When I play alto all the time I can get a really good sound, and my timing is bang-on. I know this for a fact. As recently as February at my show at the Vancouver Art Gallery I played a perfect rendition of Paul Desmond's Take 5. However, the amount of effort it takes me to do become 100% competent on alto is at least threefold the amount it takes me on bari or tenor. Why?
Why is playing alto sax so difficult for me? This is something that I've always wondered about. I've pondered why people gravitate towards certain voices of horns, since in general terms, a sax, is a sax, is a sax. That said, those of us who play many of them know they are very different. So what is it about them that makes one harder for me to master? Shouldn't I in theory at least, be able to be as proficient in the small horns as I am in the big ones?
Has this got something to do with the my individual make-up? Is it how I am hardwired? Is it the way that I am physically constructed right down to my lungs and diaphragm? Is it a psychological thing? Or is it perhaps a combination of a multitude of factors?
Whatever the case, playing alto sax for me is one of the more challenging things I do, and quite frankly, I can't wait to get back to playing my bari. I love its tone, depth of colour, and body-vibrating sensations.
…this is just
my blog.
My "real" website is
www.bassic-sax.info.
If you're looking for
sax info,
you should
check it out too.
There's lots there!