It seems like just yesterday that my website went crash boom bang, and had to be moved to a new hosting company. It was in fact December 2012, and since that time I have been for the most part very happy with my hosting company. The only thing I didn't like was their server interface.
Ever since I've had a website—since 2000—I've been used to CPanel, but moving to GoDaddy in 2012, had me suddenly struggle with their proprietary back-end interface from hell. Well no more. GoDaddy finally has CPanel, but the problem is that this requires my website to move from one server to another.
On the move again, I can't wait to be on the move again… OK, that's a lie…
If everything goes according to plan, this weekend I will be getting the tech help I need to move the various bits and pieces that make up bassic-sax.info to its new home. Then once everything is working the way it is supposed to be, everything will be re-directed to the new server—which also happens to be much faster.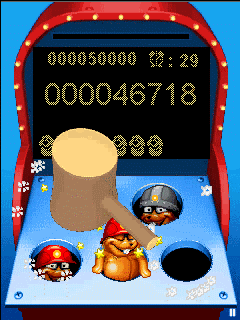 Some of you might have noticed that over the past couple of days parts of my site have been in maintenance mode when you have tried to access it. That's because I have been busily updating various software pieces.
Most of that is done now, but it seems like every time I finish updating to the newest version of everything, I get notifications that a new something or another is available again. It's pretty much like playing whack a mole.
Although over the past few years I have become pretty comfortable maintaining the enormous entity that bassic-sax.info has become, there are still lots of things that are above my pay grade. Moving all the various components of the site from one server to another pretty much tops the list of things that are not in my wheelhouse. Luckily I have a friend and colleague who will assist me in that regard.
In conclusion then…
Please bear with us as bassic-sax.info is on the move again over the next little while. Once the move is completed, the site should be operating faster, and more reliably… So GoDaddy tells me anyway…
If nothing else, I'll be able to access the server and do database maintenance much easier. ATM I can't do that, since I can't seem to get to same place twice using their proprietary back-end interface from hell.

…this is just
my blog.
My "real" website is
www.bassic-sax.info.
If you're looking for
sax info,
you should
check it out too.
There's lots there!