Looking for music suggestions from the sax-happy 1920s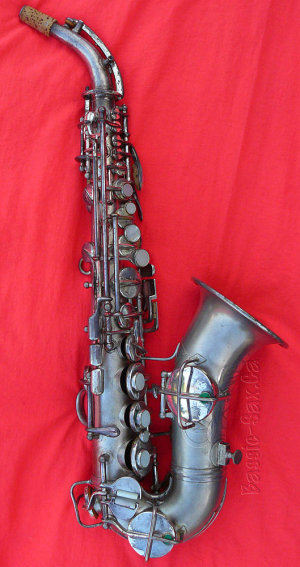 I've been asked to put on a performance early in the New Year demonstrating some of my vintage saxophone collection. ATM I'm trying to decide which many vintage horns to pick out, and what music to play with them.
Call me crazy, but I've decided to try to play music that was originally popular during the decade a particular saxophone was built. So for example for Take 5, I'll be using my 1962 Hohner President alto, complete with a period/style-correct mouthpiece and reed combo, which will make it as easy as possible to achieve that dark (core tone present) sound that the tune is known for. Having different mouthpieces on the horns will also make it possible for me to quickly switch between horns without having to tune during the 1-hour long performance.
Right now the problem I'm having is trying to decide what to play with my numerous 1920s saxophones. There are a quite a few of my horns that were all built during the sax-happy '20s—a number of them are ones I need to play during this performance.
What kinds of saxophones from the 1920s do I need music suggestions for?
Specifically, the saxes in question include my: Buescher bass, Conn C melody, and Pan American curvy (image included in this post). It is for these horns that I'm looking for music suggestions for.
My backup will consist of a duo: piano, drums/vibes. So while Hot Jazz would be great, I don't have the instrumentation to do a true Trad jazz band.
At this point I am open to any and all song suggestions. Please list the name of the performing artist, and the song title.
Oh, and I'm also interested in perhaps finding something I could perform on my 1886 Buffet HP baritone. Nothing too complicated however, since I am not anywhere near a master of the dual octave keys. At this point I'm leaning towards a military march perhaps.
…this is just
my blog.
My "real" website is
www.bassic-sax.info.
If you're looking for
sax info,
you should
check it out too.
There's lots there!