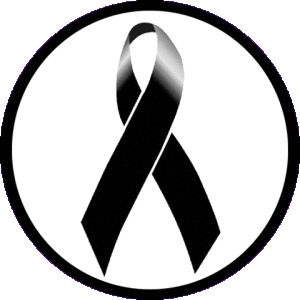 When I started the Bassic Sax Blog back in 2008, I did so on the advice of my neurologist. She thought it would be a good exercise for me to see if I could do something each day that resembled work, in an effort to see when, or if, I could ever get back to my pre-illness level of information processing and functioning. As it turned out, that was not meant to be, but a pleasant side-effect of this neurologist-recommended exercise was this weblog.
Over the years as this portion of my website has grown, it developed into a mini-saxophone forum of sorts that has attracted the attention of a great many players from around the world. Many subscribe to my blog, and many regulars post to exchange ideas within the comments section.
It is in and through the comments section that I have had the opportunity to meet some of nicest and kindest players ever in my 30+ years as a saxophonist. The players I've had exchanges with range from beginners to  professionals whose names are on the tips of everyone's tongue.
The Bassic Sax Blog really did catch the eye of sax players from around the world, but one thing I never counted on was that some players who participated in this little community were going to die. I realize this sounds ridiculous—especially if you consider that I used to be a paramedic, and that I used to deal with life and death situations on a daily basis at work. However, that was then; this is now. I run a saxophone website now, and I really don't go about my day to day life thinking about people dying off.
Yesterday I got an eBay notification about a B&S Medusa tenor saxophone. As I read the description of the horn I started to get a sick feeling in my stomach, then I got to the sentence that read:
He was a regular commentor on Bassic.Sax an info blog. "Sam"
The Sam who owned this horn was Sam Netherland. I remember talking with him about it. It was one of two horns he owned that I was interested in. Even though it was not for sale at the time, if I had wanted to buy it, he would have sold it to me.
Sam and I exchanged emails and Christmas cards, and we learned a fair amount about each other. I knew his cancer had come back. Then one day his emails stopped. I feared the worst. This morning I was able to search out his obit and found this:
SAMMY LEE NETHERLAND "Sam"

Passed away January 16, 2013 in Alexandria, VA. A resident of Dale City, Sam was a veteran of the United States Navy. He was an avid golfer and reader; loved dogs, especially his bulldogs; all music and playing jazz saxophone; and an excellent cook. Sam is preceded in death by his son, Russell Netherland; and his parents, Albert Netherland and Claudia Lewis. He is survived by his loving wife Carlotta "CAsey" Netherland, and step sisters, Kathy Oglesby of Baton Rouge, LA and Peggy Norman of Auburn, AL. In lieu of flowers, the family requests a donation to Capital Caring Hospice www.capitalcaring.org ;

A celebration of Sam's Life will take place on Friday, January 25, 2013 at 11 a.m. with family receiving friends beginning at 10 a.m. Inurnment immediately following service at Quantico National Cemetery, Triangle, VA. Services entrusted to Mountcastle Turch Life Celebration Home 4143 Dale Blvd., Dale City, VA 703.680.1234
RIP Sam
Your saxophonic thoughts and words continue to live on through the Bassic Sax Blog.
Sam wasn't the only member of the Bassic Sax Blog who we lost. It was nearly a year ago that both Monty Mac's wife and daughter posted comments on this site informing me that Monty had passed away. Unfortunately I have never been able to find an online funeral announcement or obit.
The eerie thing about Monty's passing was that he had posted a comment to this site just hours before his death. (Scroll up to see it.)
Monty and I exchanged emails regularly, and just weeks before his death he had offered to machine a custom right thumb rest for my Martin Committee III baritone. That's just the kind of guy he was. Monty really was one of the kindest souls I have had the pleasure of meeting through my adventures in online saxophone-land.
RIP Monty
Your saxophonic thoughts and words too continue to live on through the Bassic Sax Blog.
I must admit reading about Sam's death hit me rather hard yesterday. Although it didn't come as a shock like Monty's did nearly a year ago, both men were electronic pen pals of mine who I shared a lot in common with. Truth be told, I had more in common with Sam and Monty than I do with many of the friends I spend a lot of time with.
When my friends ask me why I continue to work on my website, and do what I do, I have a number of answers for them. However, one thing that I never mention, and usually don't consider, is the connections I make and the people I get to meet in the process. As saxophone players we share a special bond.
…this is just
my blog.
My "real" website is
www.bassic-sax.info.
If you're looking for
sax info,
you should
check it out too.
There's lots there!