For more than 60 years, Big Jay McNeely has been teaching sax players what it means to really walk the bar. Ever since Deacon's Hop—his 2nd release for Savoy Records, and a single that reached # 1 on the national R&B charts in February 1949—he has been honking, squealing, bar walking, and flat out laying on his back while playing his tenor.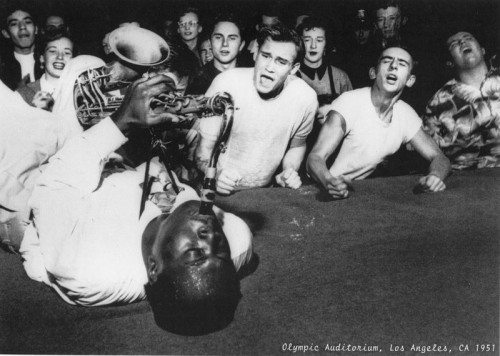 Source: bigjaymcneely.net
McNeely has set the bar extremely high. His performances serve as lessons how to truly play to a crowd.
Check out this 1983 performance of the Big Jay Shuffle, to get an idea of what this man manged to do when the bar was really crowded. At the time this video was taken, he was 56 years old.
Big Jay McNeely is still performing. This photo was taken on March 13th 2010, at the International Boogie Woogie Festival in Holland.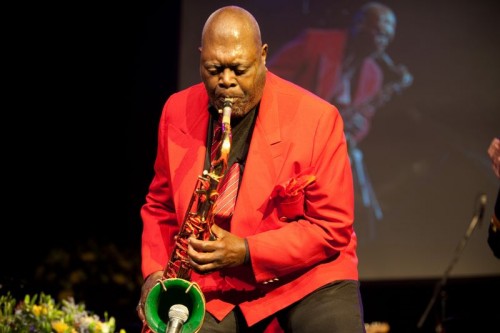 Photo by: Robert Joore Source: bigjaymcneely.net
To find out more about this influential rock 'n roll saxophonist and his music, check out his website. On the videos page you will find some great videos that display his musicianship and crowd-pleasing performances.
If you play rock 'n roll, or want to learn to play rock 'n roll sax, Big Jay McNeely is one the players who you need to be listening to.
There is a very good reason that the Smithsonian magazine put McNeely's original Conn tenor on the cover of its June 2000 issue. It shared the limelight along with Jimi Hendrix's hat, Janis Joplin's feather boa, and Eric Clapton's Stratocaster. Yes, he was that influential.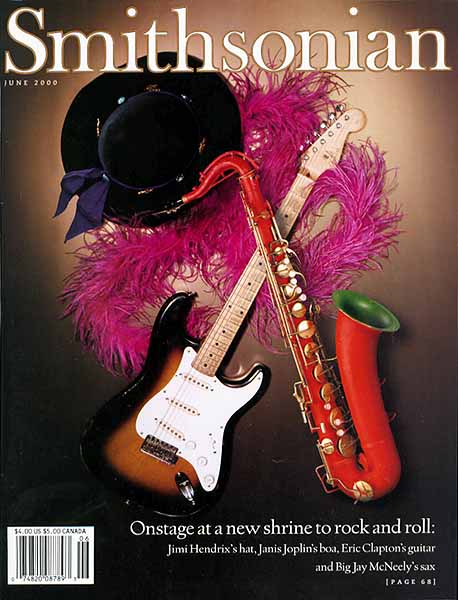 Source: bigjaymcneely.net
…this is just
my blog.
My "real" website is
www.bassic-sax.info.
If you're looking for
sax info,
you should
check it out too.
There's lots there!
© 2010, Helen. All rights reserved.