This morning I had a bit of post-gig, artsy hangover, and decided that I would try something different with one of the photos I shot months ago. The day after a show I'm usually still feeling rather artistic. Too bad my musical artistry doesn't carry over to other mediums so easily. 😛
I'm not sure this turned out the way I expected to, but lack of sleep is making me a bit dopey. I can't quite remember what all the controls in my seldom-used photo program do. :scratch:
In any event, I took this photo which I had titled A Modern Sax Player's Vices, and transformed it into this…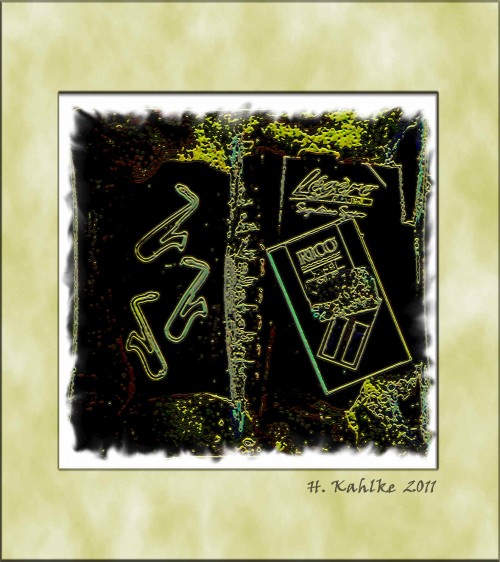 I've worked with some musicians who are quite depressed the day after a show. They come alive when they are on stage, and the rest of their lives seem to be nothing but a series of intermission between acts.
How do you feel the day after a show? Are you up? Are you feeling down? Are you like me, and are you in touch with your artistic side?
…this is just
my blog.
My "real" website is
www.bassic-sax.info.
If you're looking for
sax info,
you should
check it out too.
There's lots there!
© 2011, Helen. All rights reserved.