One thing I love to do is check out what people are posting in Flickr under the tags: saxophone and sax. More often than not the photos are crap, or don't contain saxophones at all. Every once in a while however, I happen across an incredible image, like today's by Neil Moralee titled, The mechanics of the music.
The mechanics of the music.
Music Shop window shot, Cockermouth Cumbria, UK.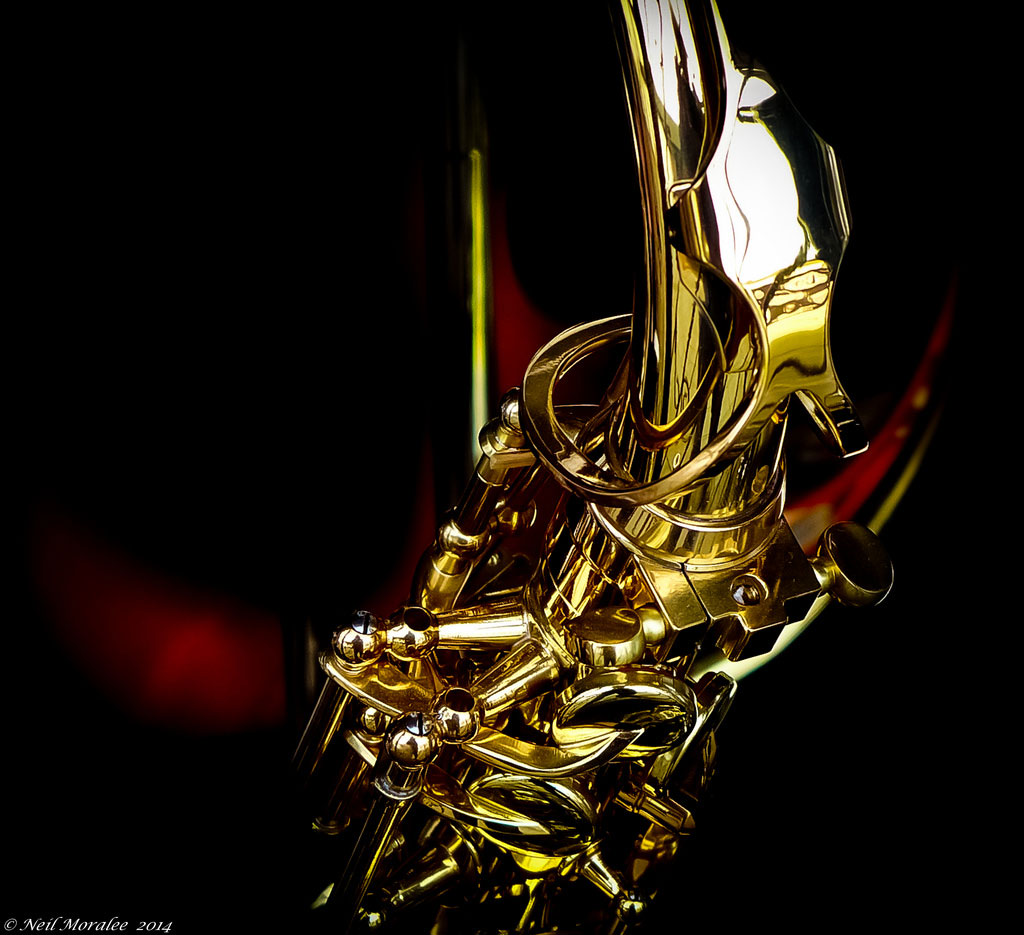 Photography by: Neil Moralee  Source: Flickr
Besides being a fantastic photo, what fascinated me about this shot was that it was taken through a store window. I am wondering how this was possible.
What's even more intriguing to me is that this shot was taken with the same model camera that I use for my light box photography: a Panasonic Lumix LX-7. Obviously Moralee used a tripod, but I'm wondering what he did with his processing either in-camera, or with his Adobe Photoshop Lightroom software, to produce such an amazing image. (I've optimized it slightly for my website, so check it out on Flickr to see the true image.)
Sure my saxophone shots are nice enough, but my artsy sax shots are nothing like what Moralee shoots.
Neil Moralee's, The mechanics of the music, reminds me of the kind of photos I've seen taken by my former keyboard player, multi-award winning photographer Jason Brown. Jason's photos are some of the most brilliant photographs that I have ever seen. He can make a shot of gum stuck to the sidewalk look fantastically artistic—and that's no hyperbole.
I know I will never have the photographic genius of Jason, but I would gladly settle for being able to take photos that are truly tack sharp. Maybe one day I'll get there. It's clearly still a work in progress. 
…this is just
my blog.
My "real" website is
www.bassic-sax.info.
If you're looking for
sax info,
you should
check it out too.
There's lots there!