A few weeks ago a 2-tone Holton bass saxophone was sold on eBay by Saxquest. I had predicted that we would see it again, and sure enough, here it is. So if you missed it the first time around, now is your second chance to get this really unique looking bass.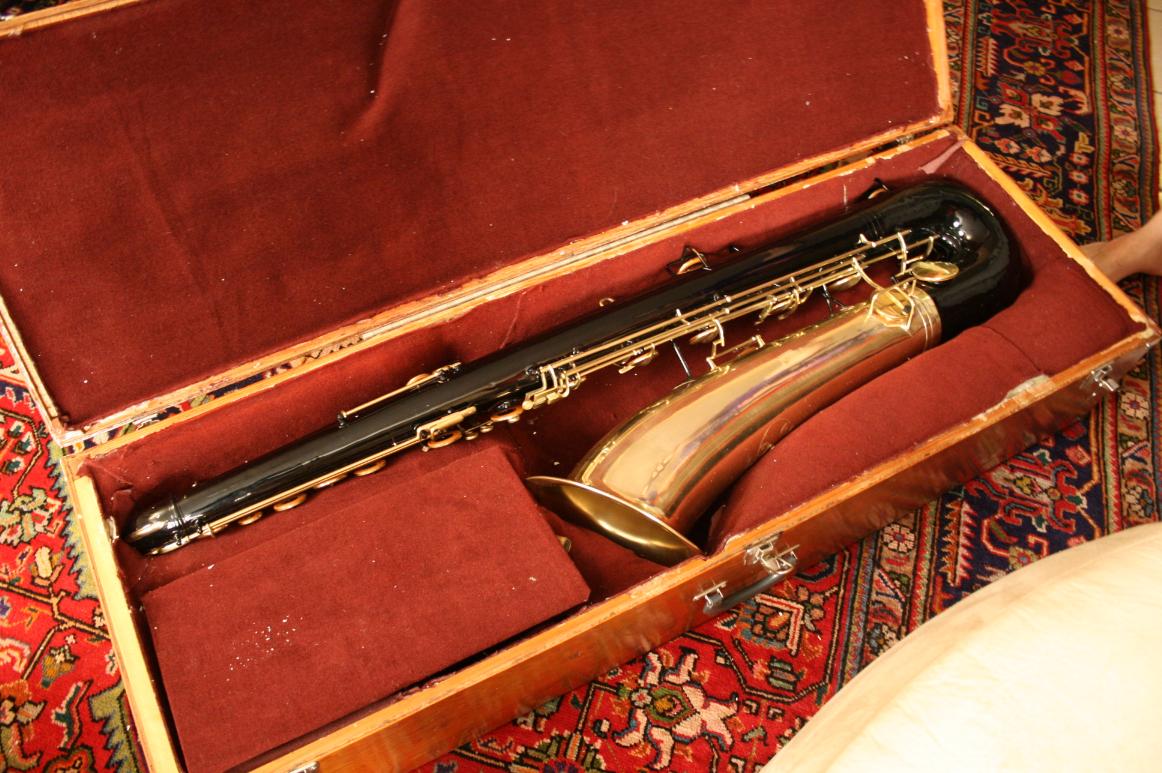 Source: eBay.com
This is what quinntheeskimo Vintage Horns says about the sax:
This is a TERRIFIC Holton bass saxophone. WOW! Even though it is branded Holton, this horn appears to have been manufactured by Conn in the Pan-American plant (careful examination of the serial number under the black paint reveals a P in front of the serial number, typical of Pan-American horns). These horns had a similar construction to the famous Conn basses of the pre-war period, and have a great big crunching sound. This horn is in excellent condition. The body, obviously, is covered in black paint, and the keys and bell are polished raw brass. Pads and action appear to have recently been replaced, and this horn feels good and plays great! Includes a custom case (pictured). Here's a nice vintage bass sax at a bargain price!
(I gotta' tell you, I think my custom bass sax case is a hell of a lot nicer. But then it cost a lot more than this custom job I'm sure!)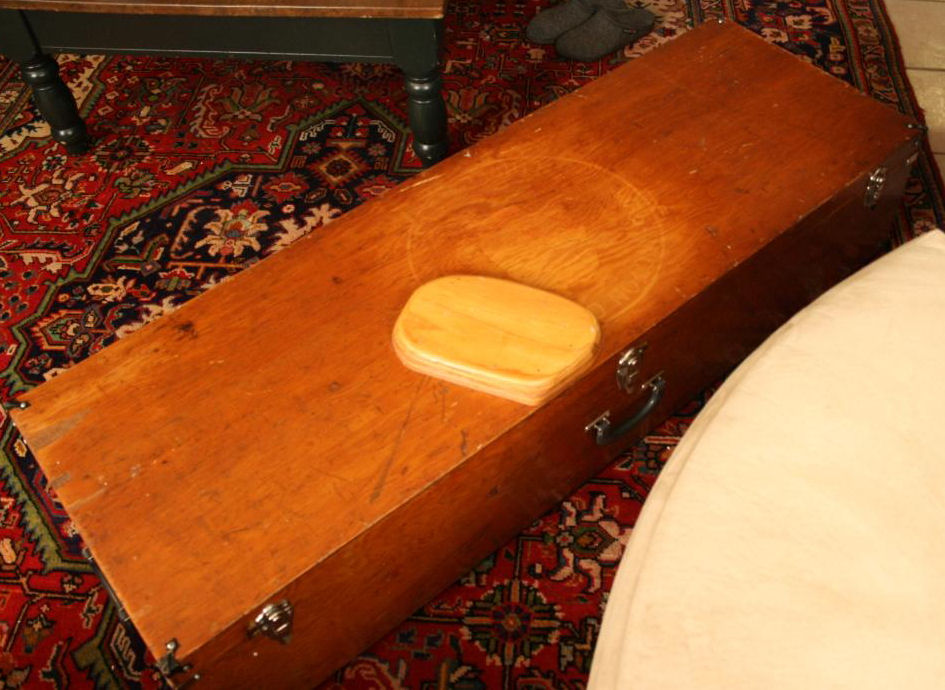 Source: eBay.com
Below you can make out the "P" in front of the numbers, if you know that it's there.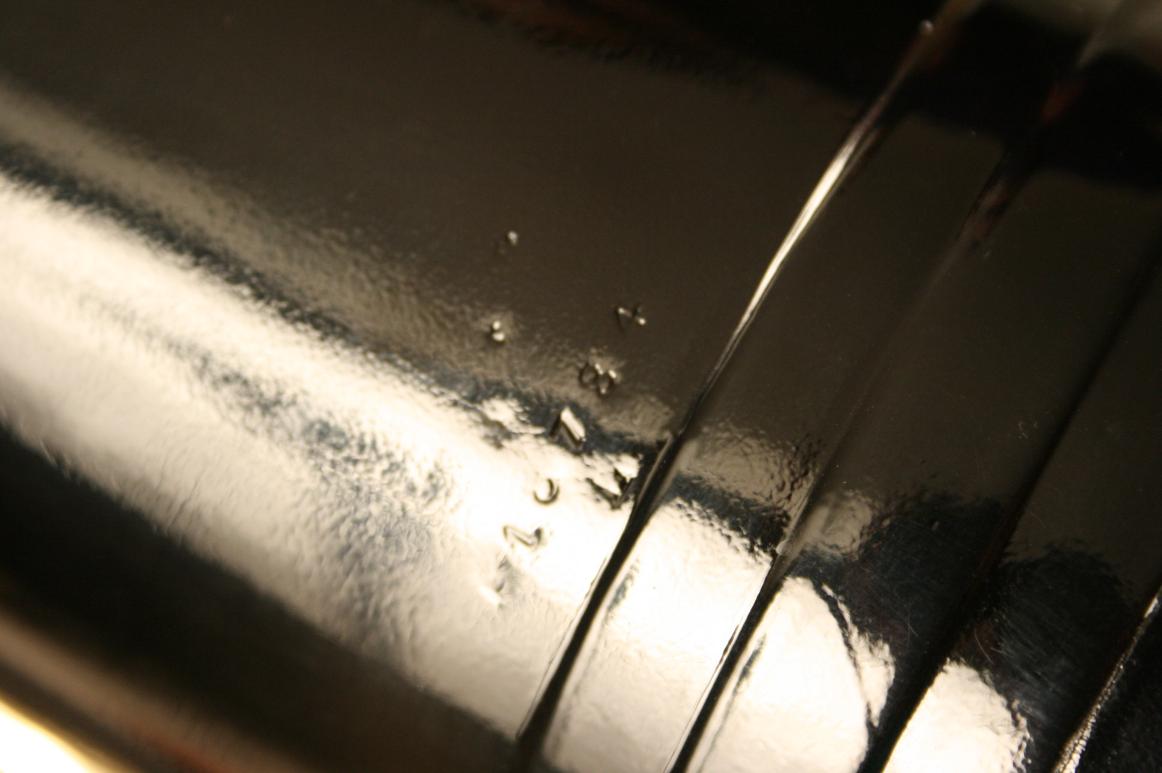 Source: eBay.com
I still believe that this spit valve was added afterwards. As Jim said in his comment on my first post about this sax, it looks like the Amati trumpet spit valve that was added to his 1921 Buescher bass. Regardless of when it was added, it's good that it's there. I wouldn't want to play a bass without one. It makes life much easier.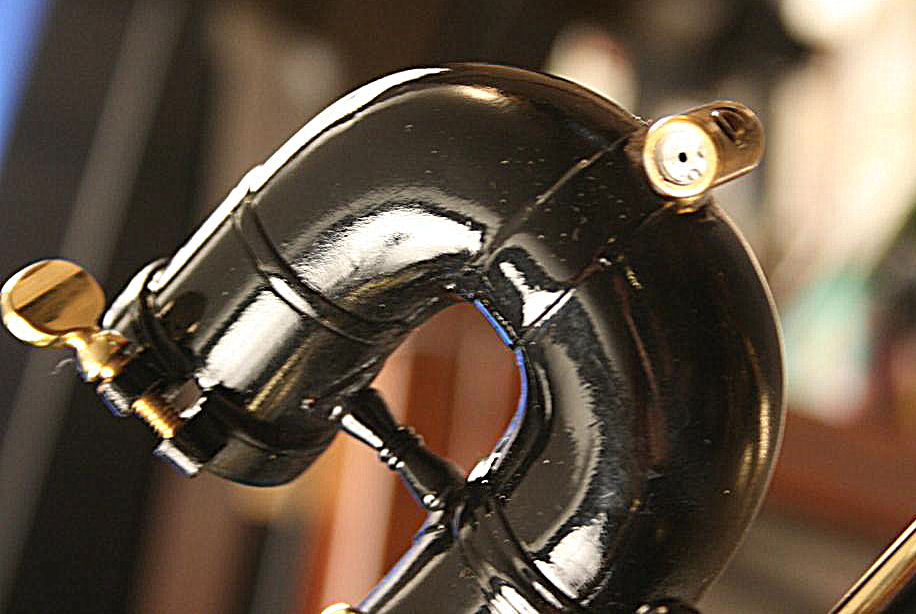 Source: eBay.com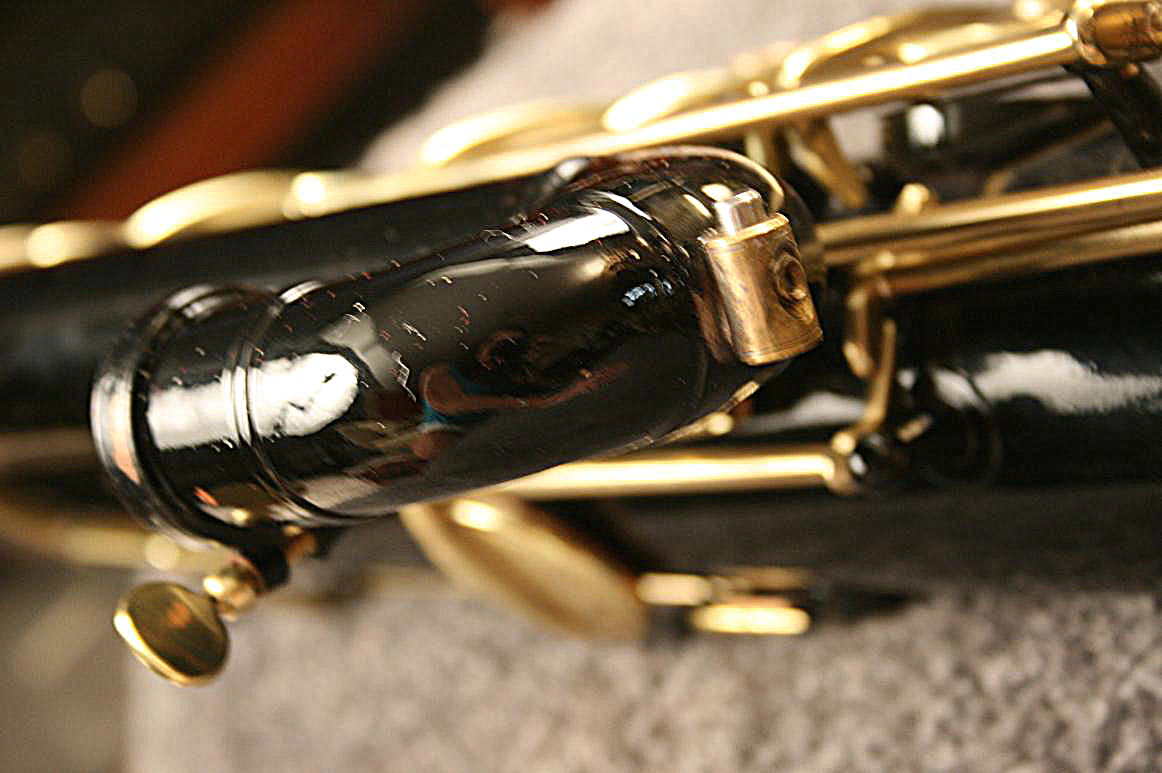 Source: eBay.com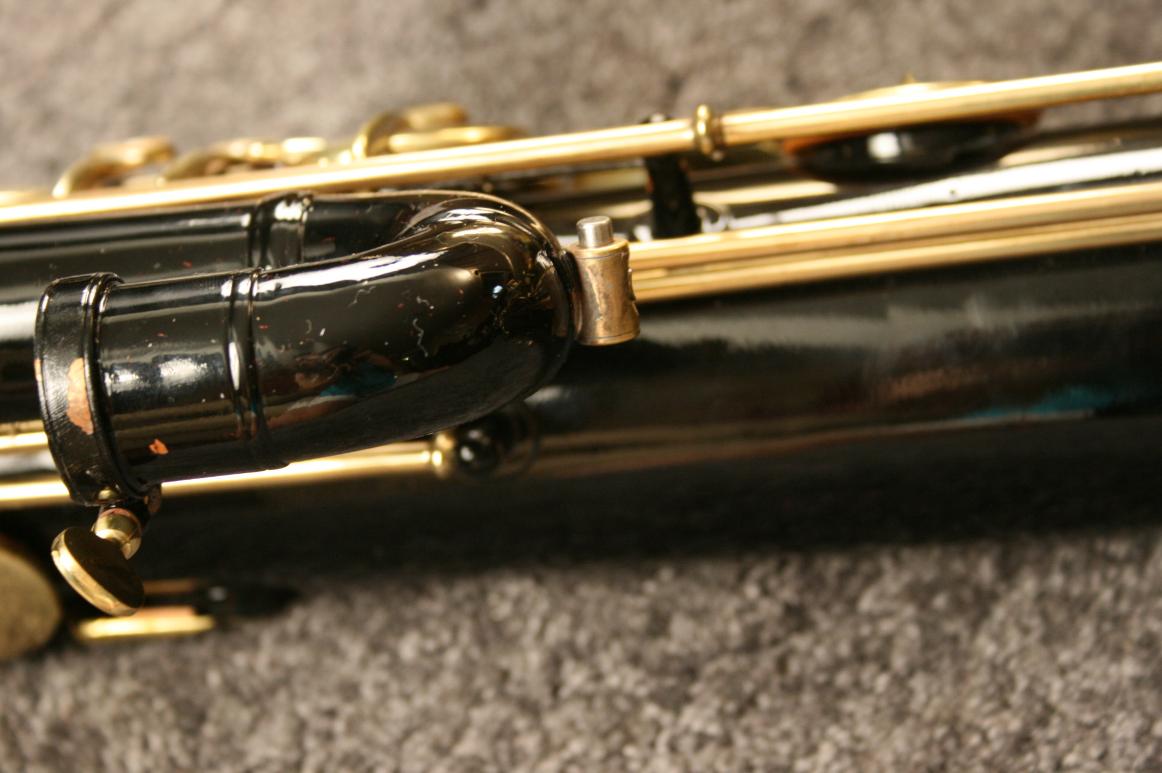 Source: eBay.com
There had originally been a lot of debate on SOTW about this particular horn. Was it an actual Holton? Was it a stencil? If so, was it a Conn or a Buescher? Other makes were thrown around as well. It's good that Quinn was able to answer the outstanding questions about the horn's origins.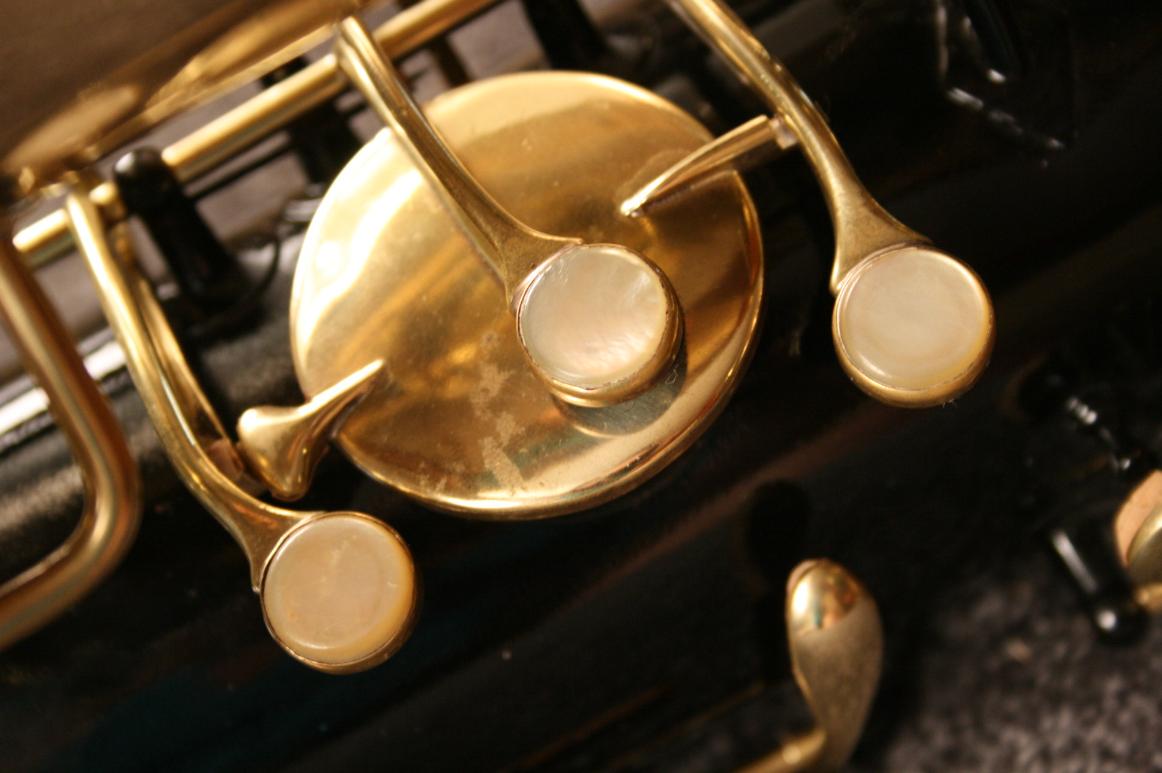 Source: eBay.com
So if you're looking for a unique, vintage bass saxophone, this 2-tone Holton (stencil Conn Pan American) could be yours for the Buy It Now Price of $4800. Or you can take your chance at auction. Opening bids start at $4500.
…this is just
my blog.
My "real" website is
www.bassic-sax.info.
If you're looking for
sax info,
you should
check it out too.
There's lots there!
© 2008 – 2009, Helen. All rights reserved.