Last pm I went out with some friends to Heritage Park in Mission to hear The Blue Morris 6 Swing Band. They came out from Vancouver to perform as part of the Envision Twilight Concert Series.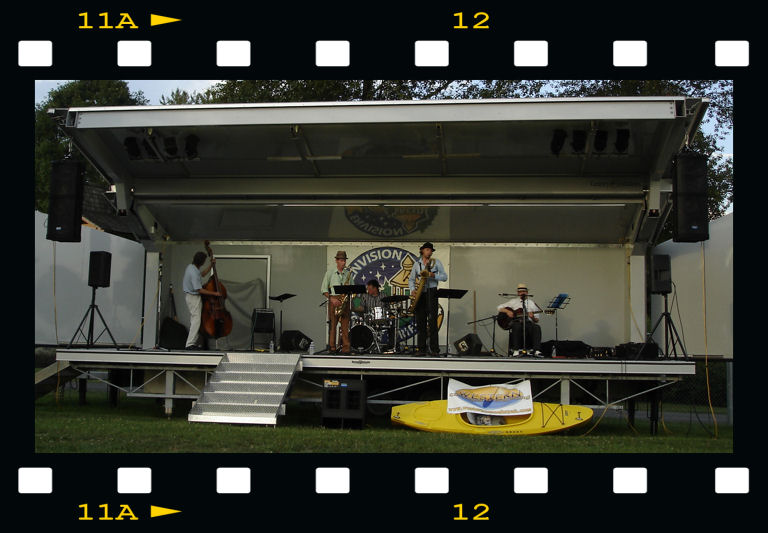 It was an enjoyable hour of jazz & swing standards done in an authentic 40s small group swing style. It's really difficult in an open air setting to play this type of music, but despite that, they did a good job working around the sound difficulties they encountered.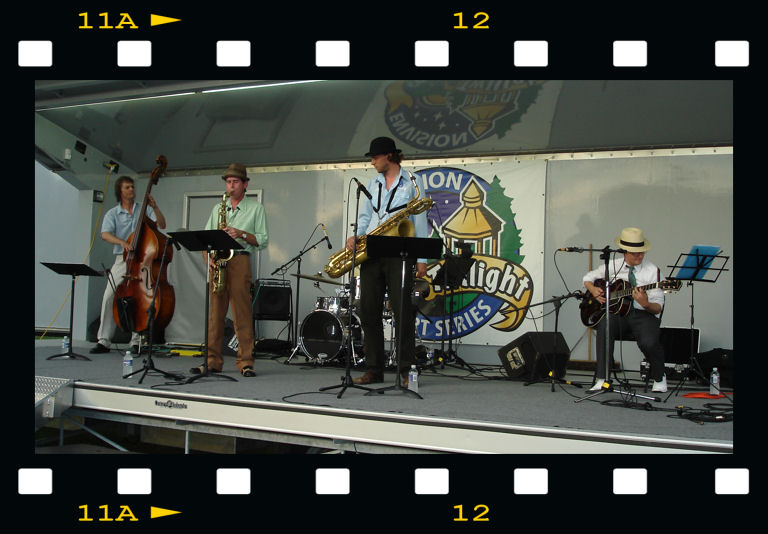 Being a sax player, I am naturally a bit biased towards the horns, so for me, the star of the show was actually the bari player. Blue Morris introduced him as Tim Sars.
His name doesn't appear anywhere on the band's website, so I don't know if he was a last minute replacement or what, but he was great! Tim did an amazing job playing both the melodies, and improvising in an authentic swing manner. That man can truly swing! 🙂
Towards the end of the show, we noticed an amazing sunset over the bandstand. Our camera isn't the greatest, but it did not too bad a job capturing it.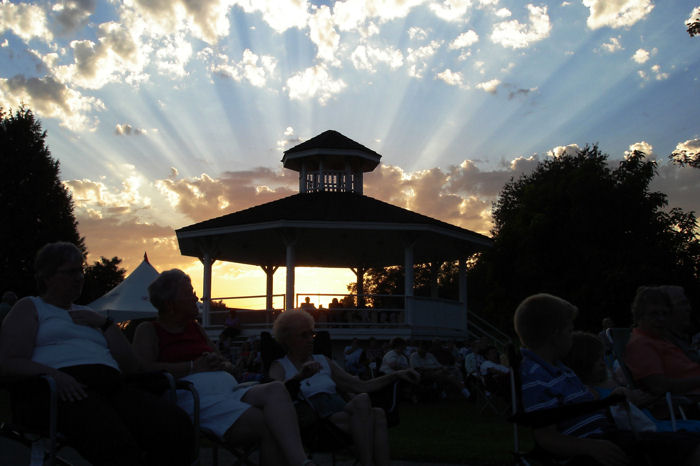 …this is just
my blog.
My "real" website is
www.bassic-sax.info.
If you're looking for
sax info,
you should
check it out too.
There's lots there!
© 2008, Helen. All rights reserved.