Now here is something you don't see very often: a vintage Rampone & Cazzani tenor saxophone.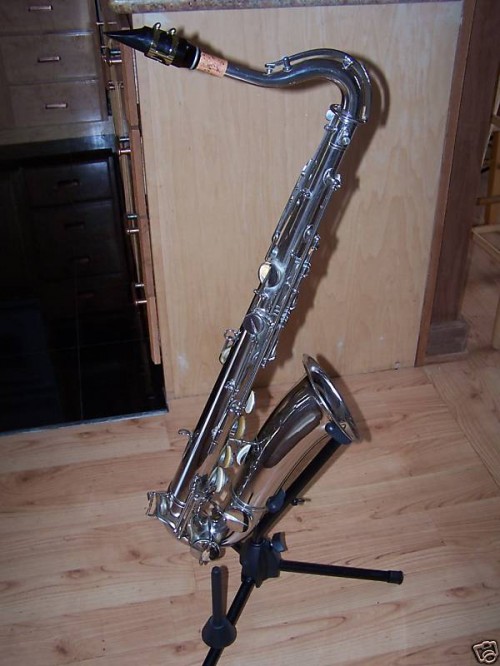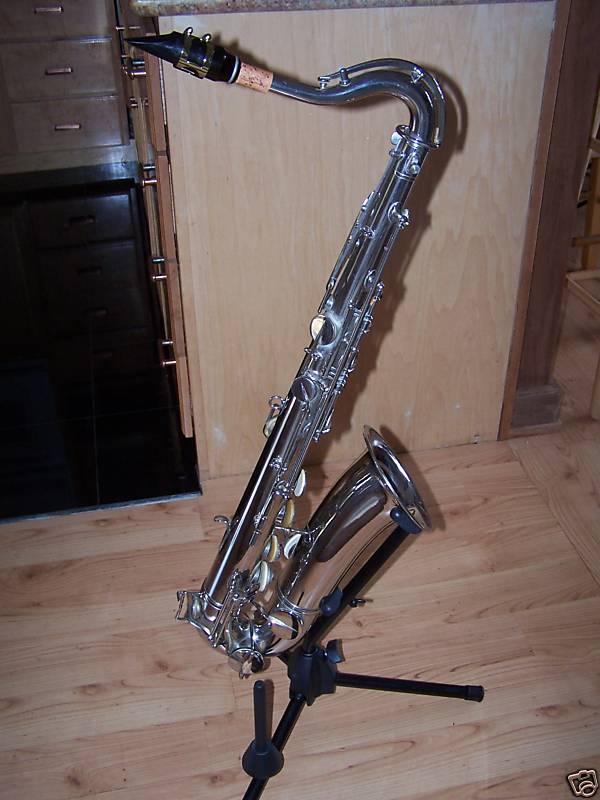 Source: eBay.com
The seller describes the tenor like this:
Vintage Rampone and Cazzani B flat Tenor Made in Milano Italy known for their hand made horns this was made approximately 100 years ago serial #4427. The horn has a nice nickel finish with nickel keys you can see from the picture it is in excellent condition for it's age all the keys seem to work. It does need new pads and will probable require some work to be fully operational. I do not know much about saxophones and do not play so you will have to consult someone with more knowledge than me for how these horns play. I picked it up this vintage horn for fun to learn to play and never did so it's just sitting around and needs a new home and someone who will play it. I believe with some work you could have a very nice vintage horn. You can get more info about these horns at the Rampone and Cazzani web site I believe they are very helpful in answering questions. I would not recommend this horn for a student school band due to it's age. Horn is being sold as is with no refunds also due to it's age. It also comes with the vintage wood case thats ruff and old. I also included the mouth piece I got with the horn. Good luck bidding also the actual size of the horn and bell looks slightly distorted due to the downward angle of the pictures. Thank you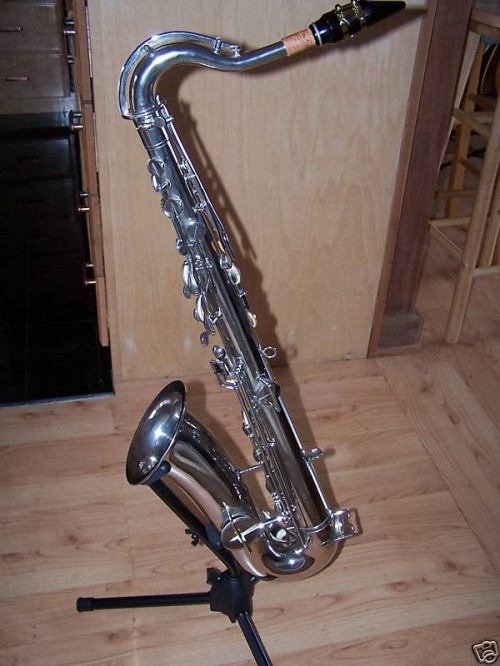 Source: eBay.com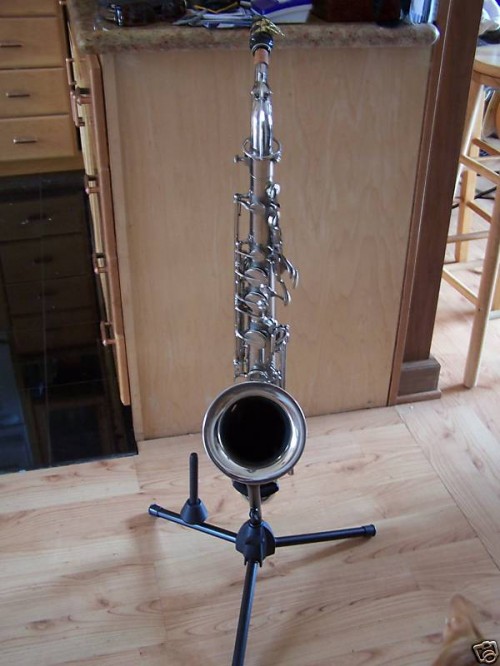 Source: eBay.com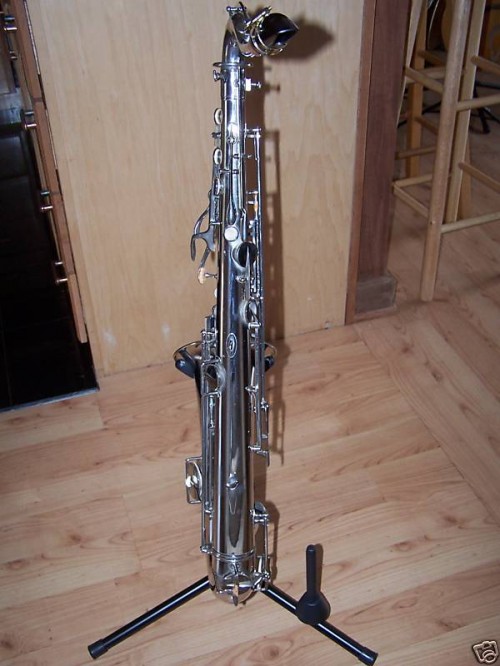 Source: eBay.com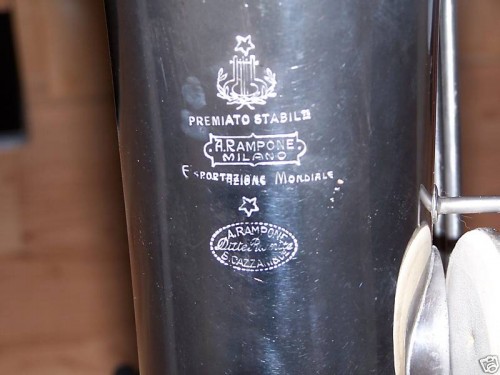 Source: eBay.com
I don't know how accurate the seller is with the sax being 100 years old, since there doesn't seem to be a serial number chart anywhere for these horns. Perhaps he's been in touch with the company.
What the seller doesn't mention, perhaps because he/she doesn't know, is that the sax only goes down to low B. That was actually quite common, and we saw the other big Italian saxophone company, Orsi, do that as well.
As a matter of fact, Orsi continued production of low B, student model horns past the mid-20th century. (Check out my post about a vintage Orsi catalogue, if you're interested in seeing some of these instruments.)
The auction for this vintage Rampone & Cazzani tenor saxophone runs until July 4. The starting bid is $450.00. The Buy It Now price is $700.00. At the time of writing there were no bids on the sax.
…this is just
my blog.
My "real" website is
www.bassic-sax.info.
If you're looking for
sax info,
you should
check it out too.
There's lots there!
© 2009, Helen. All rights reserved.