With spring in the air, street performers are dusting off their axes, and getting ready for what will hopefully be a prosperous busking season ahead. This street performer in Prague seems to play more than just saxophone however. He has a slide trombone, and a bell for an old brass instrument as well. I'm guessing he uses the later as a megaphone.
  Saxophone player in the Old Town Square in Prague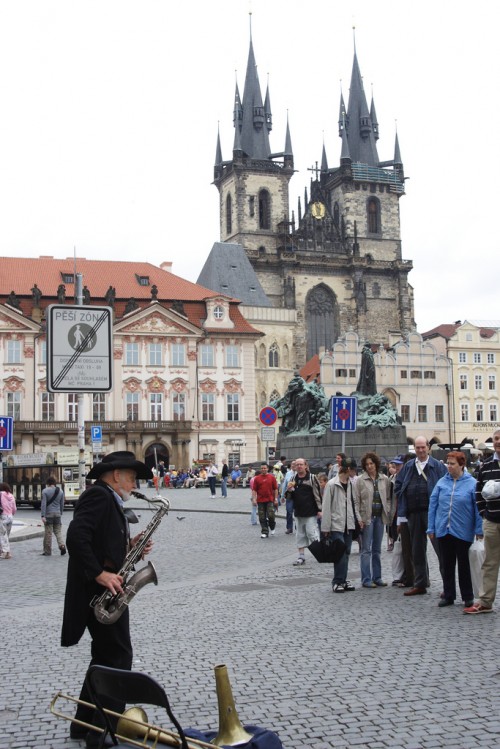 I was intrigued by the sax he was playing. You can see in the following photos, it's a full pearl Weltklang.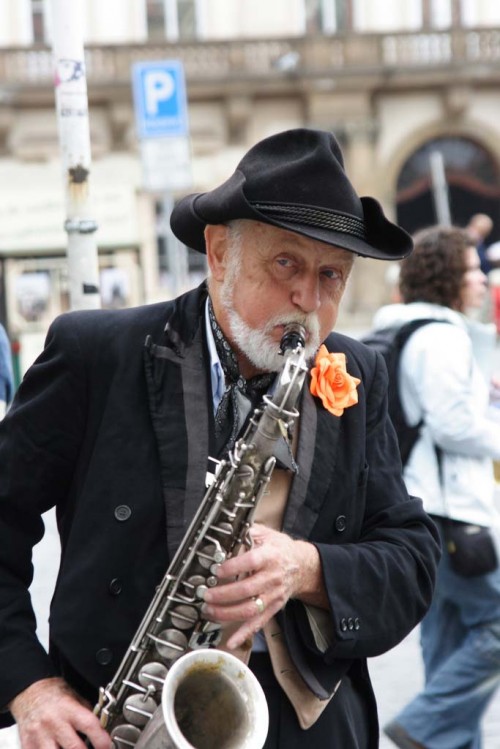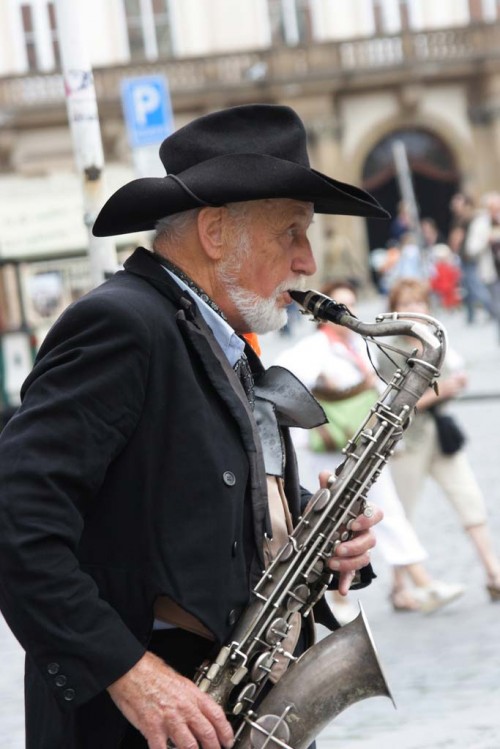 If you'd like to see some more pictures of other full pearl Weltklangs, check out my July 18, 2009 post about a tenor that was on eBay. Or, if alto is more your thing, I have photos of a very pretty alto that sold in January 2010.
…this is just
my blog.
My "real" website is
www.bassic-sax.info.
If you're looking for
sax info,
you should
check it out too.
There's lots there!
© 2010, Helen. All rights reserved.