When I saw this photo on Flickr I immediately fell in love with it. A vintage Conn. Colourful lights in a photographically painted ribbon. For a big kid like me, what's not to love?
  Blowin confetti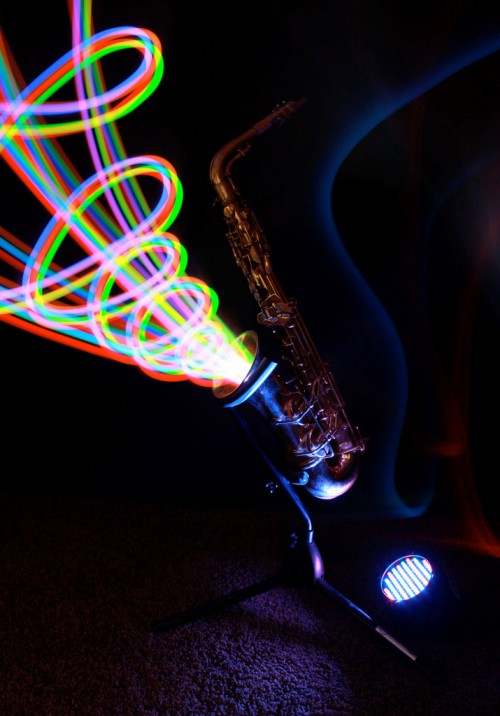 I really like the stage light shining at the bow of the sax illuminating its left-sided bell keys and stand. This effect gives the horn a mysterious feel in time and space.
Further adding to the space feel, is the light painting that reminds me of a Sci-Fi effect you would have seen in the original Star Trek movie with William Shatner and Leonard Nimoy—circa 1979.
…this is just
my blog.
My "real" website is
www.bassic-sax.info.
If you're looking for
sax info,
you should
check it out too.
There's lots there!
© 2010, Helen. All rights reserved.