While looking for interesting album covers, I happened to come across this rather rare LP by Boots Randolph, that is currently on eBay. There is just something very simple, elegant, and pleasing to the eye, about a saxophone formed by Boots Randolph's name.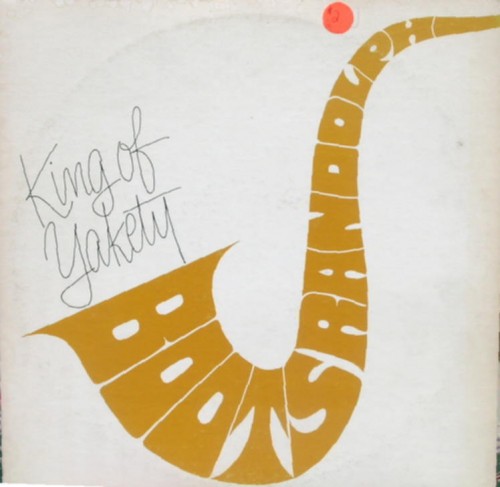 Source: eBay.com
King of Yakety is very difficult to find any definitive information on. There seems to be no indication anywhere on the 'Net when it might have been released. I'm guessing sometime in the 70s, but that's only a guess.
The tunes included on King of Yakety are:
Side 1
King of The Road
Green, Green Grass of Home
Theme from "Black Orpheus"
You Don't Know Me
Here Comes My Baby Back Again
Side 2
Walking the Floor Over You
All the Time
Waterloo
I Really Don't Want to Know
Miss You
Gone
Boots Randolph passed away in July 2007, but his family maintains his website. If you'd like to find out more about the man who was without a doubt, one of the greatest saxophonists ever, check out the official Boots Randolph website. There you'll also find links to other sites which will provide further info to his musical connections and legacies.
…this is just
my blog.
My "real" website is
www.bassic-sax.info.
If you're looking for
sax info,
you should
check it out too.
There's lots there!
© 2011, Helen. All rights reserved.