One of my favourite alto saxophonists—who also happens to be a sometime reader of my weblog—has a new project. Marcellina, the Hungarian-Swiss saxophonist, who is known for her incredible stage shows featuring her white saxophone, has ventured away from the glitz and glamour of some of her previous productions.
Marcellina's new project is a very simple, but incredibly talented, 5 piece, all female, blues/rock band.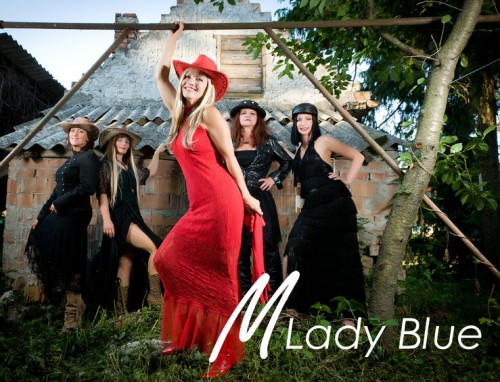 Source: marcellina.net
Marcellina and Lady Blue is the fulfilment of a dream for the saxophonist. She returned to Hungry recently and found 4 incredibly talented musicians with whom she could pursue this dream: the chance to play authentic blues, modern blues and rock, as well as her own compositions. The result… Lady Blue.
If you'd like to hear more of Marcellina and Lady Blue, there are a bunch of MP3 files on Marcellina's site.
I have a great deal of respect for Marcellina. Over the past 18 or so months she has faced some big challenges, and she has overcome all of them. Our lives have almost parallelled in some ways, so it's most ironic that she is now playing blues.
I wish I could travel, but my neurological condition prevents me from flying at the moment. I think it would be great to meet Marcellina in person, and play some blues and rock with her. Based on what I'm hearing, I suspect we would have a great deal of musical chemistry.
…this is just
my blog.
My "real" website is
www.bassic-sax.info.
If you're looking for
sax info,
you should
check it out too.
There's lots there!
© 2011, Helen. All rights reserved.