As I mentioned in previous articles, the mystique of saxophones has long been associated with sensuality and sexuality. Furthermore, it wasn't uncommon to see albums of the mid-20th century use sexy women on the covers of saxophone recordings. The Bobby Dukoff albums Sax in Silk and Sax in Satin, are examples of what I'm talking about.  
However, both of these albums were done in the 1950s. In the 1960s fashion, and the society that it reflected, had changed. So too did album covers.
The 1962 album Saxy, by Gerry Mulligan, foreshadows the profound changes that are just around the corner.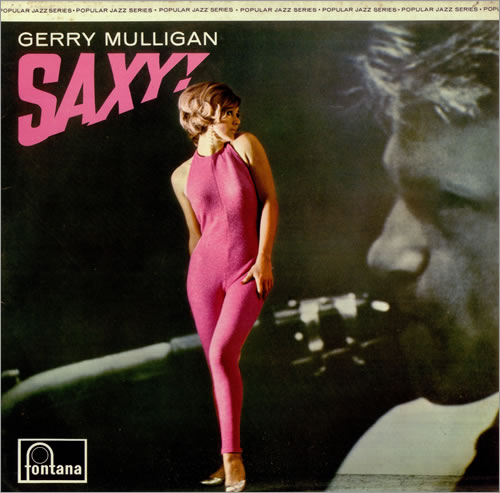 Source: 991.com
The era of overt sexuality is upon us… And it is indeed Saxy.
…this is just
my blog.
My "real" website is
www.bassic-sax.info.
If you're looking for
sax info,
you should
check it out too.
There's lots there!
© 2011, Helen. All rights reserved.