This morning my alarm woke me up to the sounds of the Rolling Stones. As I listened to one of their countless hits finish, and waited for the news and weather to come on, I thought about their 1981 album Tattoo You, on which Sonny Rollins performed on a number of songs.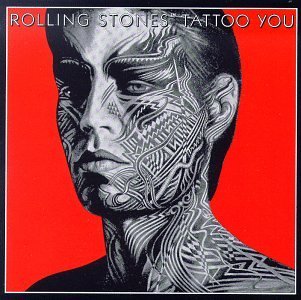 Sonny Rollins was hired by the Stones to do uncredited saxophone tracks on 3 songs on Tattoo You.¹ While Waiting On A Friend might be the most famous of the tunes that Rollins performed on, it certainly wasn't the most entertaining video.
A much more elaborate and entertaining video was the one that was released to support Neighbours.
Neighbours is a somewhat biographical story, that was inspired by Keith Richards' troubles with his neighbours because of his love for loud music. Eventually the guitarist was evicted from his New York City apartment, because of his neighbours' complaints. The supporting video was inspired by Alfred Hitchcock's film, Rear Window.²
Hope you enjoyed this video from the retro vaults.³  Honestly, I had completely forgotten about it. Or perhaps I'd just never seen it.
Either way, it made me very happy that I'm no longer living in an apartment. There are just certain things I'd rather not see when I look out my living room or bedroom window—and this video captures a number of them perfectly. 😈
_______________________________________
¹ Source: From the Sonny Rollins Wikipedia page.
² Source: From the Neighbours Wikipedia page.
³ For some reason the embedding code didn't work at first. I'm not sure why. So just in case it goes south again, here is the original URL from YouTube. Just copy and paste this into your web browser's address bar:   http://www.youtube.com/watch?v=FkdwV2juaKA&feature=related
…this is just
my blog.
My "real" website is
www.bassic-sax.info.
If you're looking for
sax info,
you should
check it out too.
There's lots there!
© 2011, Helen. All rights reserved.