I noticed this great photo of some saxophone graffiti in Brooklyn. It does indeed appear to be…
  Sax-y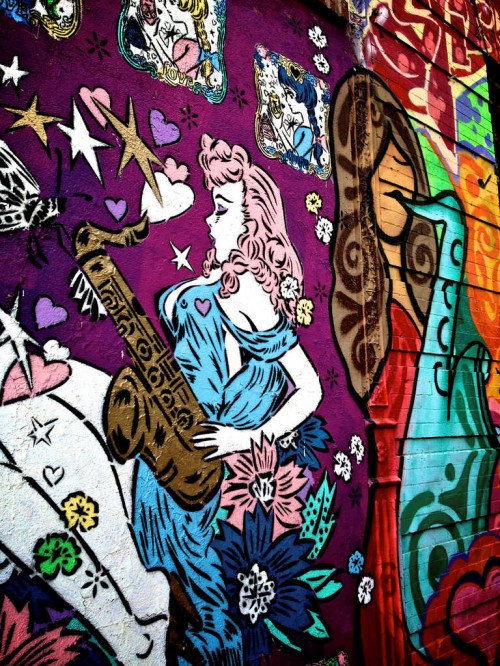 Photography by: nme421  Source: Flickr
This is without a doubt, the most interesting, and beautiful piece of saxophone graffiti that I've seen. Two different artists have 2 very different styles, and 2 very different versions of female sax players.
The 1940s graphic-style depiction of a saxophone player, reminds me of some of the pin-ups that were popular during WWII, and also the nose art that adorned the air craft of WWII.
I wonder who the artist for this particular painting was? Maybe someone who works on graphic novels?
…this is just
my blog.
My "real" website is
www.bassic-sax.info.
If you're looking for
sax info,
you should
check it out too.
There's lots there!
© 2012, Helen. All rights reserved.