This morning I happened across this interesting water clock that was in set up in Dinant, Belgium in 2014. Based on the banner in the pic, it was obviously part of the city's 200th anniversary celebrations of Adolphe Sax's birth. (Like Sax200, at the Musical Instruments Museum in Brussels.)
It looks like a saxophone…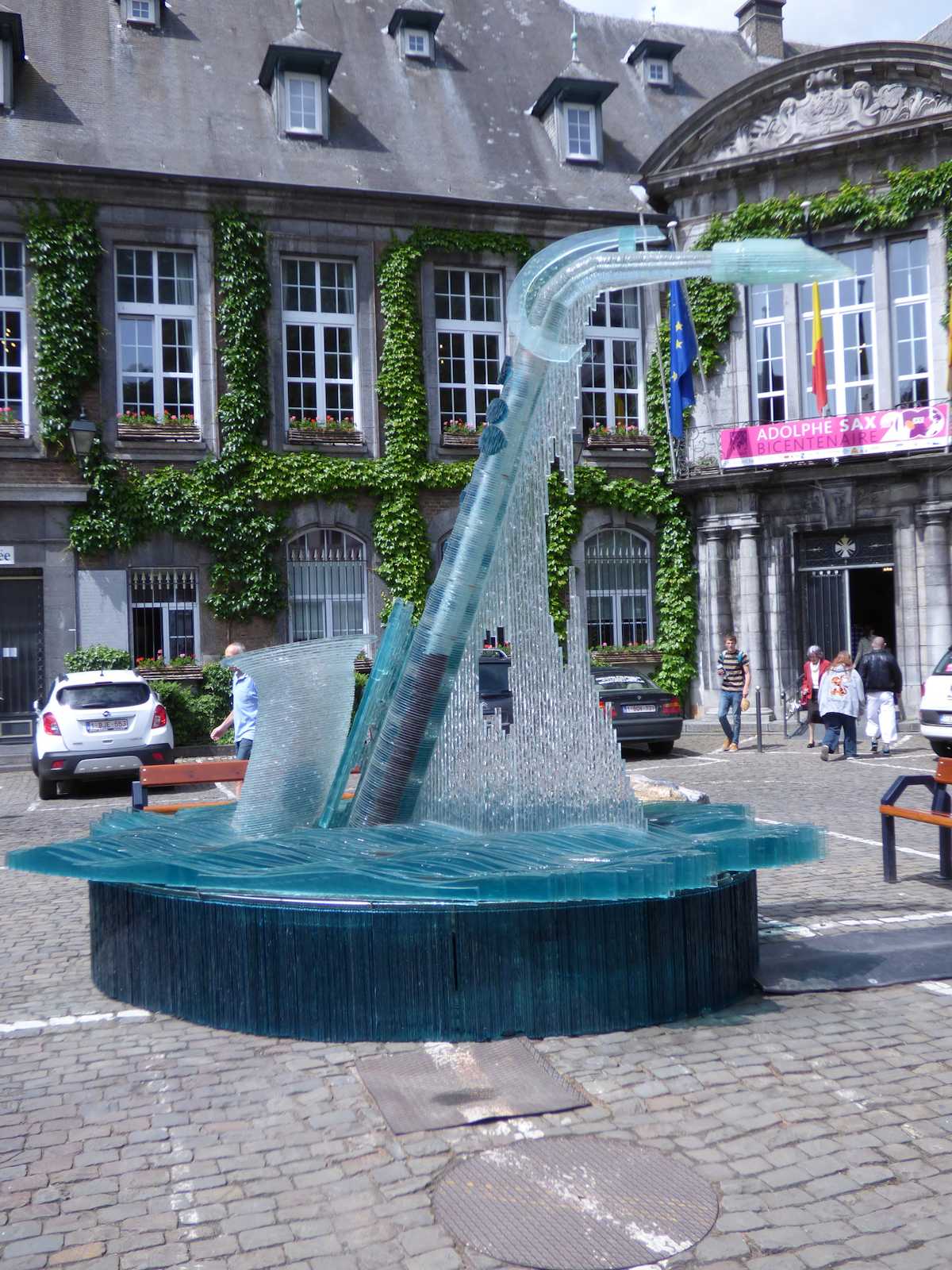 Photography by: Jeremy Oakley Source: Flickr
…but actually it's a water clock!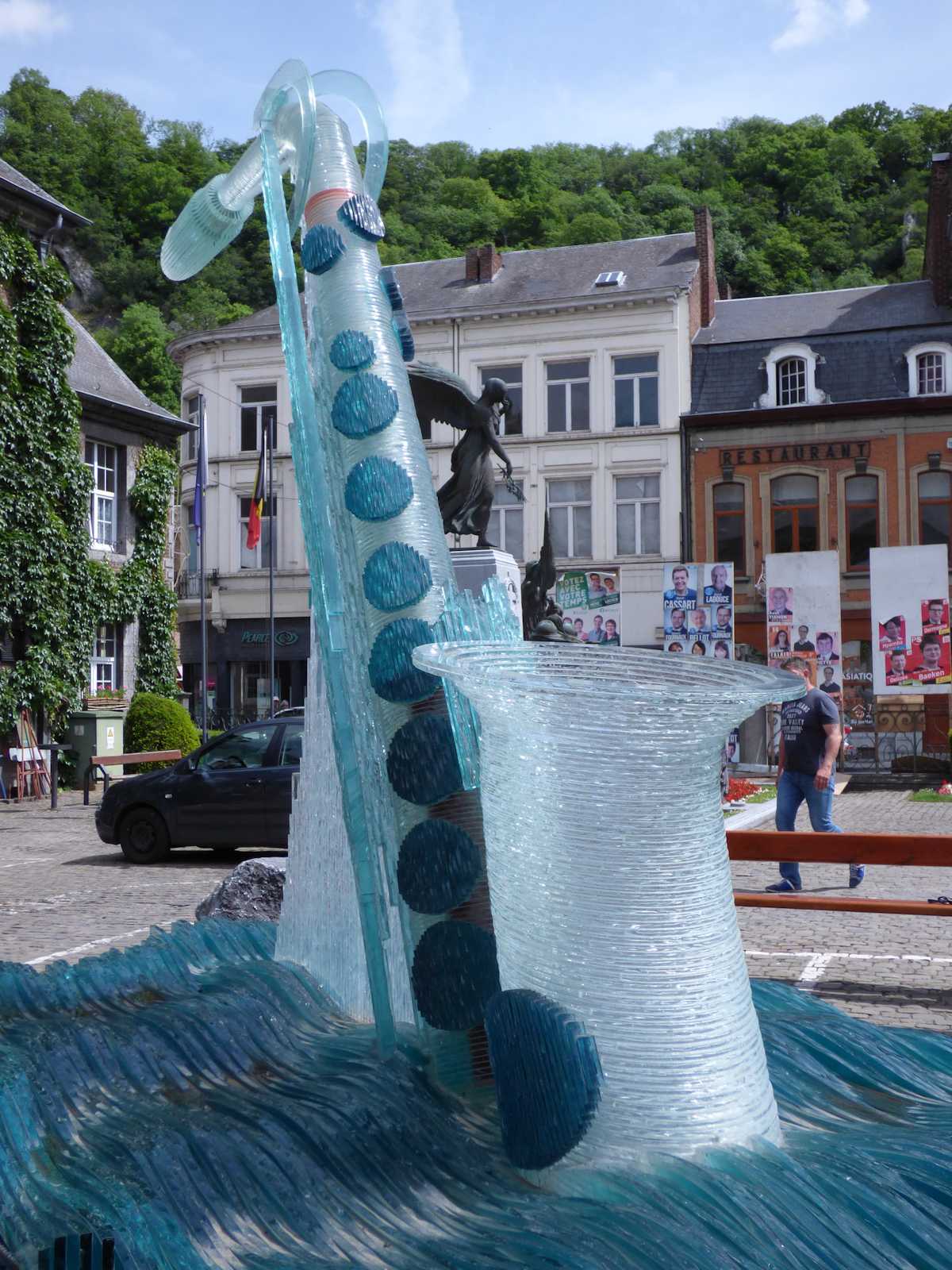 Photography by: Jeremy Oakley Source: Flickr
I'm not so sure it's all that readable as a clock. Can anyone figure out what time these pictures were taken?
I did a bit of research about this saxophone water clock, and happened across an article written by Petru Dumitru, in his blog, In Search of Right Words. According to Dumitru, the water clock is located in the courtyard of the Town Hall, and is the work of Belgian glass artist Bernard Tirtiaux.
The clock is made of glass and weighs four metric tons—4.4 tons, or 8818.5 lbs. In 2014 it counted down the days between February 7 (the 120th anniversary of his death in 1894) to November 6 (the 200th anniversary of his birth). This countdown was achieved by having a single drop of water drip every 8 seconds for 273 days.
The glass saxophone appears to be floating on waves of water. These waves are also made of glass, and represent the Meuse River that the city of Dinant is located on. The glass for the Meuse part of the sculpture comes from Cuneo, in the Piedmont region of Italy.
Dinant: a city of saxophone sculptures
Now that its days as a clock are over, does anyone know for sure what happened with the water clock? Is it now just a sculpture in the Town Hall courtyard? Has it been moved? Has it been re-set to fill at a faster rate and be 12 hour clock? (I noted that there are 12 keys that could potentially act as hour indicators in the body tube, up to where the upper octave key is located.)
I have not been to Dinant—although the next time I go to Europe I will certainly add it to my list of cities to visit. However, based on what I've seen on the Web over the past few years, Dinant already had a great number of saxophone sculptures commemorating the man who invented the instrument that we love. As a matter of fact, I've documented quite a few of them here in this blog already. (1, 2, 3, 4, 5, 6)
This saxophone water clock adds another unique saxophone sculpture to the city, and proves my old adage that you can't have too many saxophones, or in Dinant's case, too many saxophone sculptures. 😉
© 2017, Helen. All rights reserved.