Can the Sensual Sax for iOS really replace the saxophone?
By now most of you know that my predilections for saxophone tends to lean towards the vintage side. What I am writing about today is so new that is makes brand new saxophones look like antique doorstops, but does it really replace them?
Embertone has an app for iPad and iPhone that lets you simulate a smooth jazz alto saxophone sound. How does this app do? Surprisingly well, but at its lower "sexy" settings it sounds very midi to me.
Check out the informational video below and see what I mean…
So what do you think? Sound like processed alto sound to you? It kinda' does to me. However, if you compare it to a real smooth jazz alto player, it does fall short…
Yes, comparing Sensual Sax for iOS to David Sanborn is perhaps not the fairest comparison in the world, but let's face it: there really is no comparison. Sanborn is a rock star. On the other hand, no one will be lifting up a phone in lighter mode for an ersatz sax solo played by a keyboard player using the Sensual Sax for iOS app. Just saying…
If one overlooks the sound differences (which may well be by uninformed audiences during a short solo or for backing tracks) then the features of this app should make even the most experienced and capable saxophone player shudder. Sensual Sax for iOS continues the trend that started decades ago when synthesizers first started mimicking the sounds of other instruments.
Saxophone players have long known the adage, last hired first fired, to be true. This saxophone app perpetuates this truism by allowing bands to bypass hiring saxophone players altogether.
Want a short sax solo, why hire a player? If you do, then you have to continue to pay them whenever you play that tune, or you have to drop their solo. Bands for years have been re-jigging their arrangements so that they don't have to pay an extra sideman to come on tour with them, or to play smaller venue shows. This app just makes it easier for bands not to hire that sideman to begin with.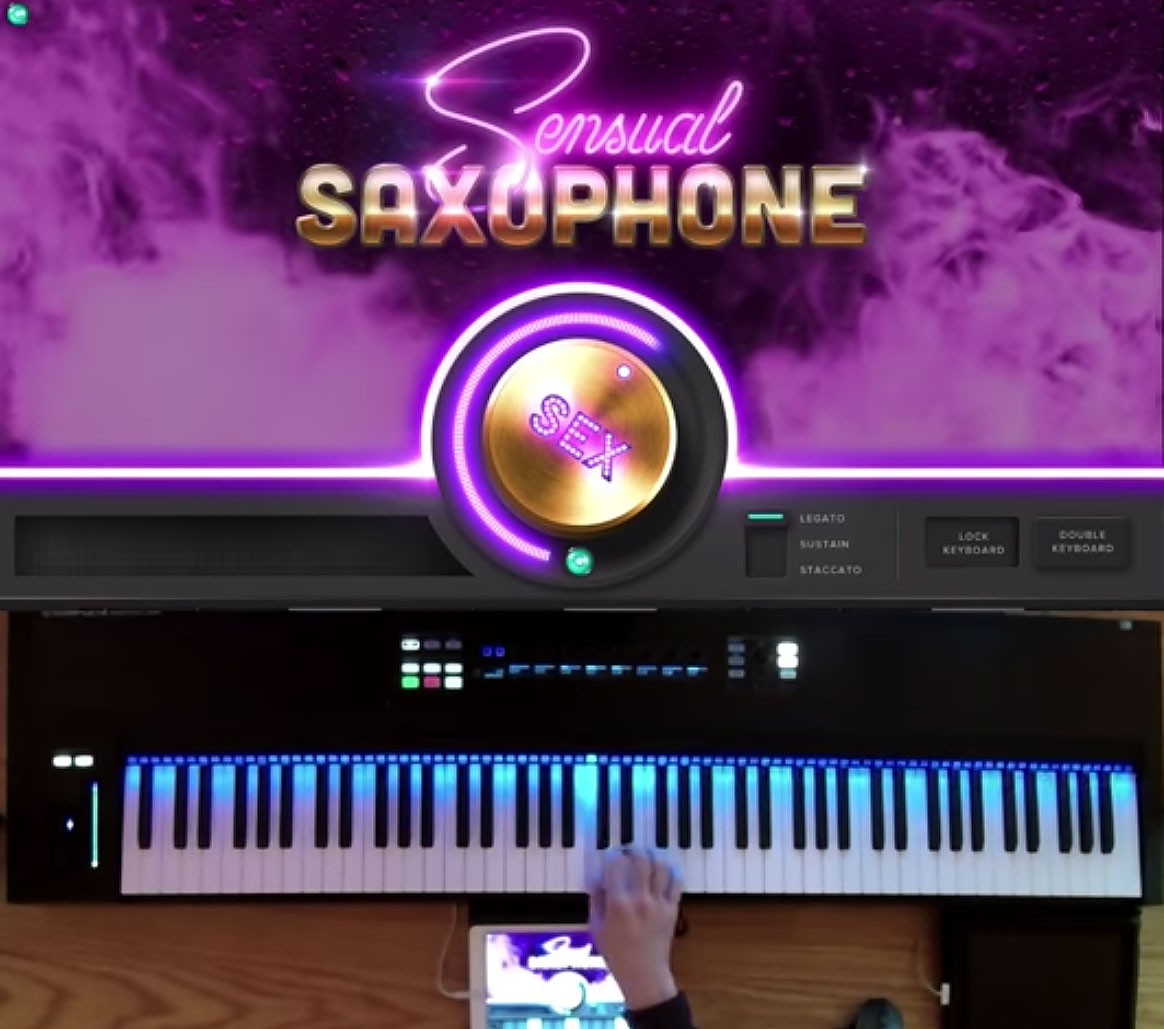 Now nothing in the demo for the Sensual Sax app indicates that it does anything other than alto sax. I wonder if the keyboard player plays lower or higher on the keys if they then simulate a tenor, bari, or even a soprano sound. If so, I guess for $4.99 it is about the cheapest way on the planet to get multiple sax voices. Even for one or two altos, it's a freaking bargain.
Speaking of bargains, for that $4.99, the Sensual Sax for iOS app comes with the following features:
MIDI input / output
IAA
Audio Unit 3
Audiobus
True legato sampling for realistic note transitions
Three sets of articulations
600+ recorded samples
Hope you don't have too much money tied up in gear, because this is probably just the tip of the iceberg. As technology improves, this true legato sampling will likely be coming to a band near you—and it won't stop with saxophones either. Eventually real instruments will go the way of the dodo bird, and e-instruments will be all that's available.
Guess you should have listened to your parents and taken those piano lessons as a small child, huh?
…this is just
my blog.
My "real" website is
www.bassic-sax.info.
If you're looking for
sax info,
you should
check it out too.
There's lots there!
© 2017, Helen. All rights reserved.