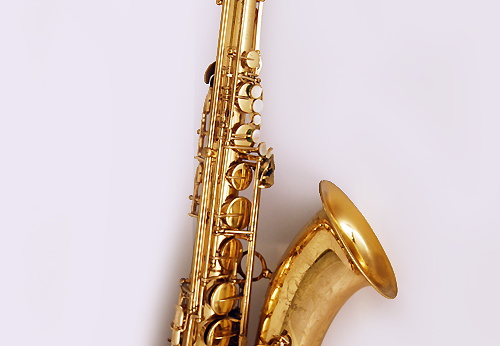 (Pete) One of our Content Experts at the Woodwind Forum did a small breakdown of the Omega and the next two models, the 100 and 110. You can see the thread on that
here. The page on Steve's old website is archived
here.
The Omega (model 162 alto, 164 tenor) was originally advertised as something like, "Do you think you can get a professional quality [alto] for $1500? You bet."
There were only a few thousand Omegas produced and the 100 model's engraving is extremely similar (the 110 has "110" stamped on the bell). A lot of this depends on if the Selmer USA Bundy and Signet models use the same serial number chart, which is extremely likely. Make sure the horn has a serial number that's in the early 82x,xxx serial number range and you should be OK. Do note that if the horn has "Omega" stamped on the bell, that's the Taiwanese student model.
I'm virtually positive that there were no Omega sopranos or baritones.