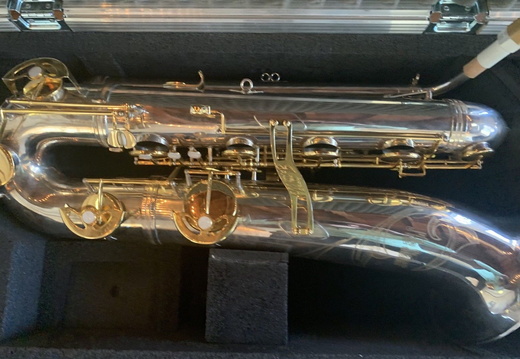 Silver plated body, gold plated keywork
From saxophonedepot*com on ebay
Ebay blurb:
Great playing compact bass sax!
Easy on the back for live gigs!
One of two in the world. Brand new.
The other one was custom made for the King of Thailand who is a sax player!
Keyed from low B to high C# with harmonic key that allows you to play up to another octave.
Video