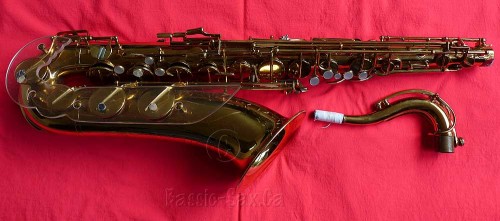 Last night I took my new, J. Keilwerth Toneking Series III, stencil horn to its first rehearsal with the band. I didn't know how this would go, since I haven't yet had the chance to take the sax to my tech and get even the most basic work on it done.
Oh yes, I"m still using plumber's tape as an ersatz neck cork. Classy… 😉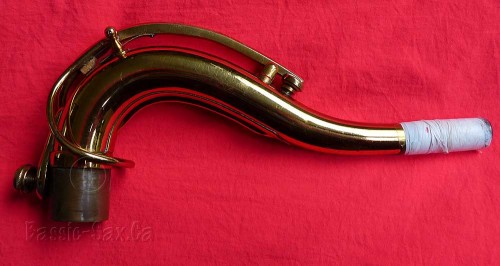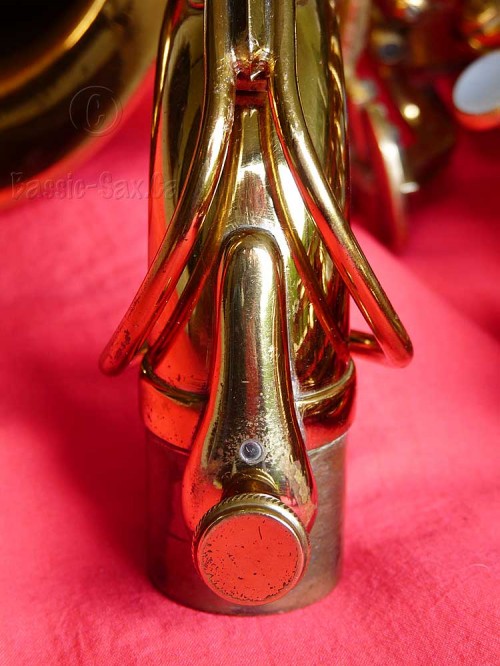 My left thumb is still in a suede strap, which keeps it in place, and prevents it from sliding off the thumb rest.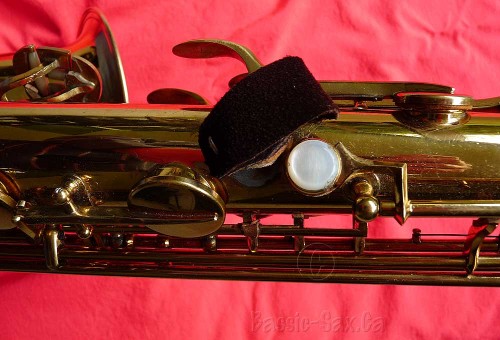 And there is still a hook permanently attached to the strap ring, which as it turns out, was added because the owner doubled on alto. This hook prevented the owner from having to adjust his neck strap when switching horns.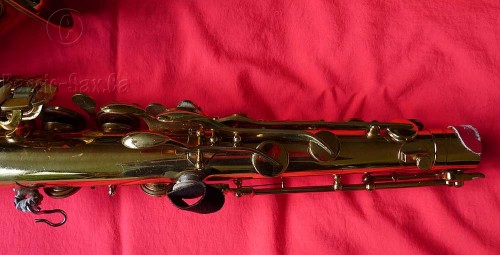 Before last night's rehearsal, I only had about 2 or so actual hours of playing time on the horn, so I wasn't yet really comfortable with the key layout. While the left hand…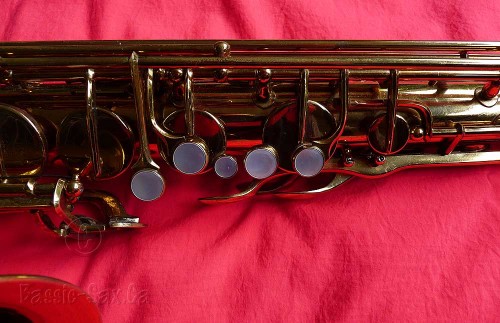 and right hand…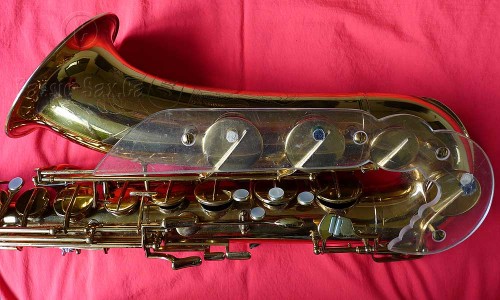 key layouts are very straight forward, the left palm keys…
and especially the right palm keys…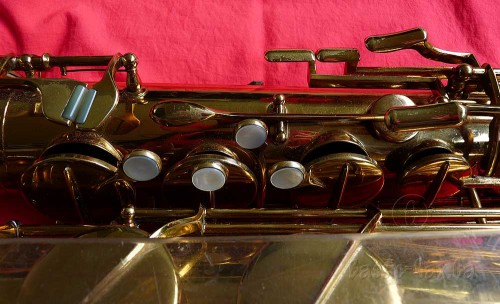 feel quite foreign to me still. I'm not 100% sure of what key I'm pressing sometimes, and if I try to hit the high F# key, it feels awkward. Trying to avoid it can feel even more awkward, depending on what notes I'm coming from, and/or going to.
Since I spend a lot of my time playing in the high end and altissimo range of the horn, I found last night's rehearsal a real challenge for me. The Toneking is certainly different than my Zephyr and my VI with regards to not only its key layout, but also how it responds to altissimo notes.
The JK just sings in the altissimo range. I was constantly having to reign it in, because I found myself too high. The only note that I was consistently hitting right was F#4. Everything else was a bit of trial and error. I was just consistently too high.
Something that surprised me last night was how bright the JK was compared to the Zephyr. The guys in the band really remarked on the horn's brightness. They found it much easier to hear through the electric noise of the guitar, bass, and keys.
I suspect that this brightness had more to do with the particular reed I was using however, than it had to do with the sax.
One of the Légère Signature Series reeds that I just got is extremely bright. It sounds like the best Fibracell I ever had. Last night I happened to be using that particular Légère reed. I suspect that if I had played my Zephyr with that reed, I'd have peeled the paint off the walls in our practice studio.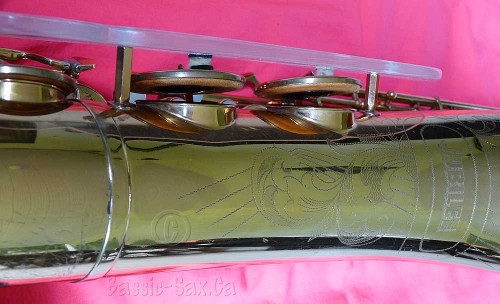 Nonetheless, this JK-stencilled Jubilee tenor just screams. Over the past couple of weeks since I've owned the horn, I've been play-testing it against all my other tenors. It certainly is a very different animal compared to all them—especially compared to my VI.
Considering I've customized my VI with an aftermarket neck and different resos to brighten it, this JK definitely outplays it in the volume and brightness department. Add electric effects to it, and this Toneking will no doubt find its way onto the stage with me in the summer. I just need to get some work done on it, and get more comfortable with it.
If you'd like to see the rest of the photos of this horn, you can find them here, in the Gallery portion of my website.
…this is just
my blog.
My "real" website is
www.bassic-sax.info.
If you're looking for
sax info,
you should
check it out too.
There's lots there!
© 2011, Helen. All rights reserved.