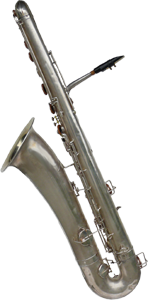 Deception
For the last 4 years, I've had the privilege to play with the really talented musicians from the Abbotsford-based blues band Deception.
Art Panchishin, Steve Fultz, and Gary Huntbatch made me feel like I was part of the band from the beginning, even though before I came along they'd been together for over 8 years as a trio.
Check out Deception's website for upcoming show dates and times. BTW, Deception is available for private functions as well. Contact us for booking information.
My jazz combo is available for private, corporate, and public functions. Our renditions of standards are ideally suited as background music for adult audiences. If you are looking for a lounge-type band for your next get-together, get in touch with me to discuss your needs. I offer a discount for charities and other non-profit organizations.
Please note: My jazz combo is currently on hiatus due to a health problem that I have been experiencing. I hope to have it back together in 2010. Feel free to email me and enquire about the status of the group if you were looking to book us.
Seeking Other Sax Players
I am interested in finding some saxophone players (without huge egos) to form a sax quintet, quartet, or other-sized sax ensemble. If you live in the Fraser Valley or Lower Mainland, play soprano, alto, tenor, or baritone saxophone, and are interested in playing a variety of styles such as jazz, classical, and ragtime, e-mail me.
I have over 50 arrangements for a variety of ensemble sizes from quartet to octet. The goal is to get a repertoire established, and then do some shows.
If it sounds interesting, let's talk.